Powerful consumer interaction platform. The key instrument to handle the digital content of a physical NFC product, building the bridge between offline and online experiences.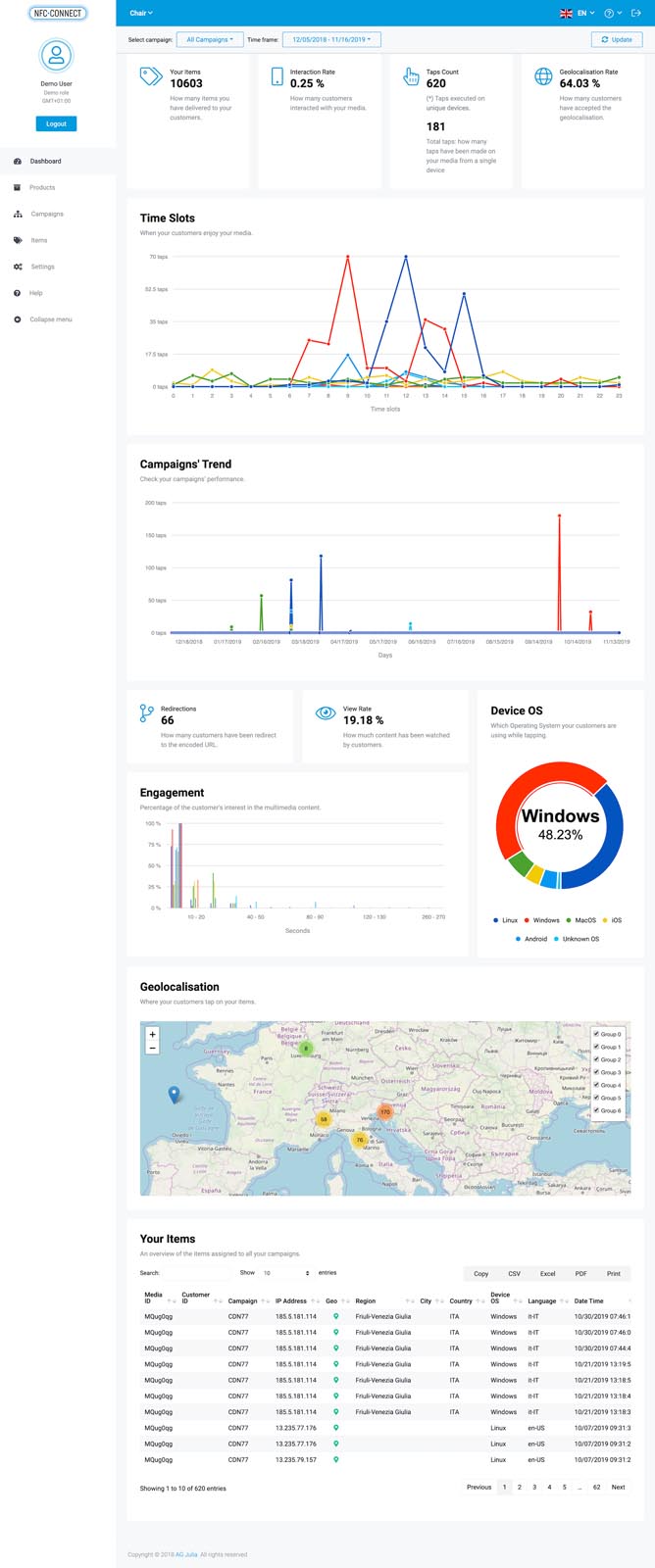 JULIA CONNECT is a unique online platform designed to efficiently manage and distribute digital content through physical media. Thus, a personalized TAP unique communication channel with end users pre & post-purchase. In the Dashboard, you will find detailed statistical data displayed in real-time for your process and content optimization.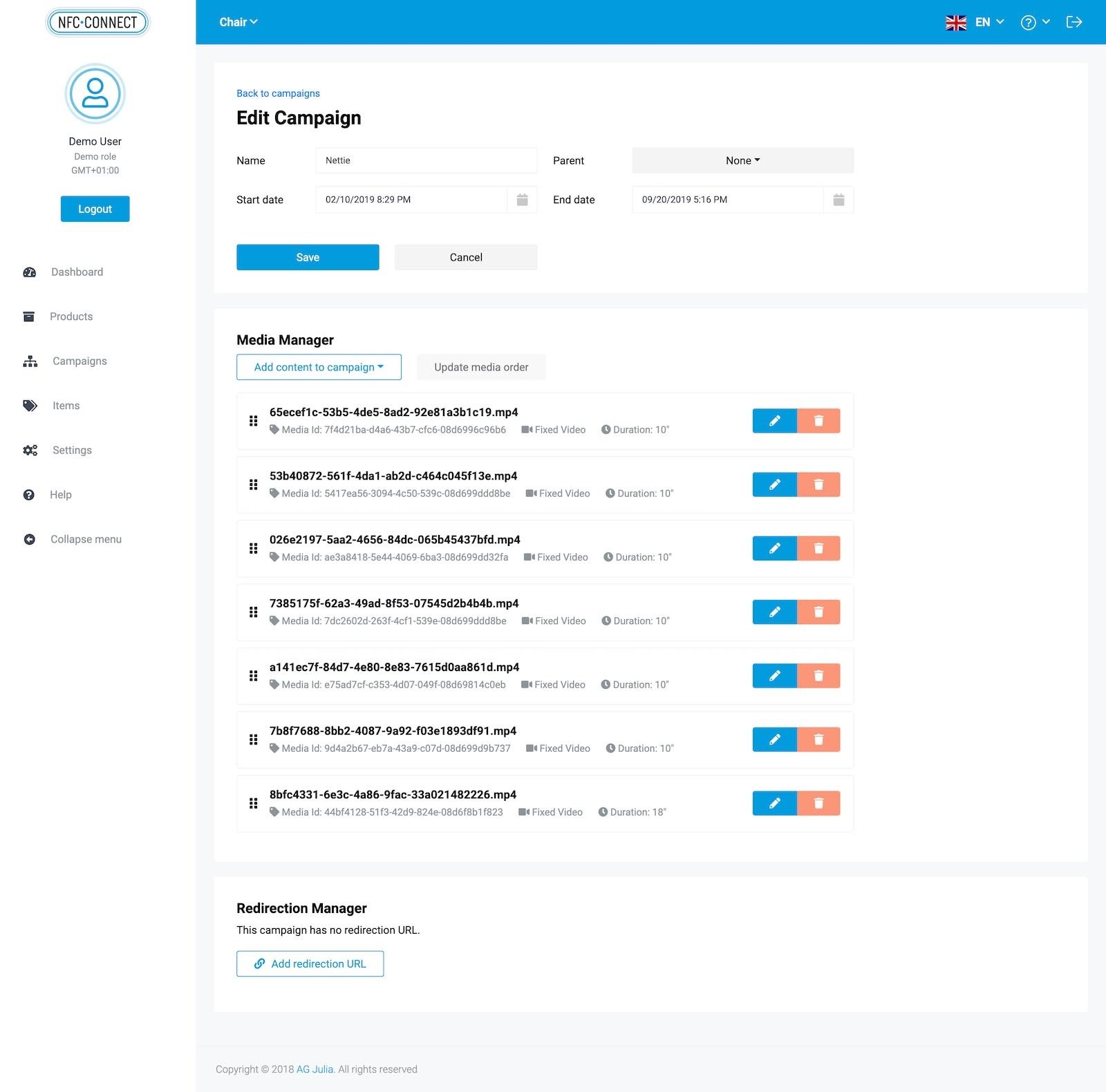 From product launch to commercial promotions, JULIA CONNECT allows you to deliver tailored content to your targeted audience individually or at large scale.
JULIA CONNECT Solutions offer countless advantages and possibilities
Engagement
Involve customers through targeted, dynamic, and occasion exclusive content simply with the TAP of an NFC smartphone.
Consumer Loyalty
Create and cultivate a one-to-one bond with the customer.
Gift
Reinvent the logic of gift-giving with the opportunity to uniquely personalize any item.
Storytelling
Guarantee certification and authenticity of service linked to branded marketing and corporate values.
Analytics
Expand your understanding of individual consumer behaviour with detailed statistical data
Tailor-made solutions
Drives sales using targeted commercial proposals to engage consumers post-purchase with JULIA RFID