The Connect Service
Smarter offering, increased consumer intel and an unparalleled competitive advantage! Foster the opportunity for consumers [or end-user] to get engage your brand through contactless technologies. Try the JULIA CONNECT platform!
Revolutionize customer engagement with a single tap!
Operator Benefit:
Brand recognition & loyalty
Directly connect with end users
Deliver promotions & targeted marketing campaigns instantly
Drives sales with a secured reordering option
Boost social media engagement
End user Benefit:
Product detail, authenticity assurance of goods & supply chain traceability
Unique gifting opportunity: upload a special video message
Upload media content & reviews to social media or brand website
In store promotion & reward benefits
Speedy online ordering
The JULIA CONNECT Package:
A NFC chip embedded media of your choice.
A.   Hang tag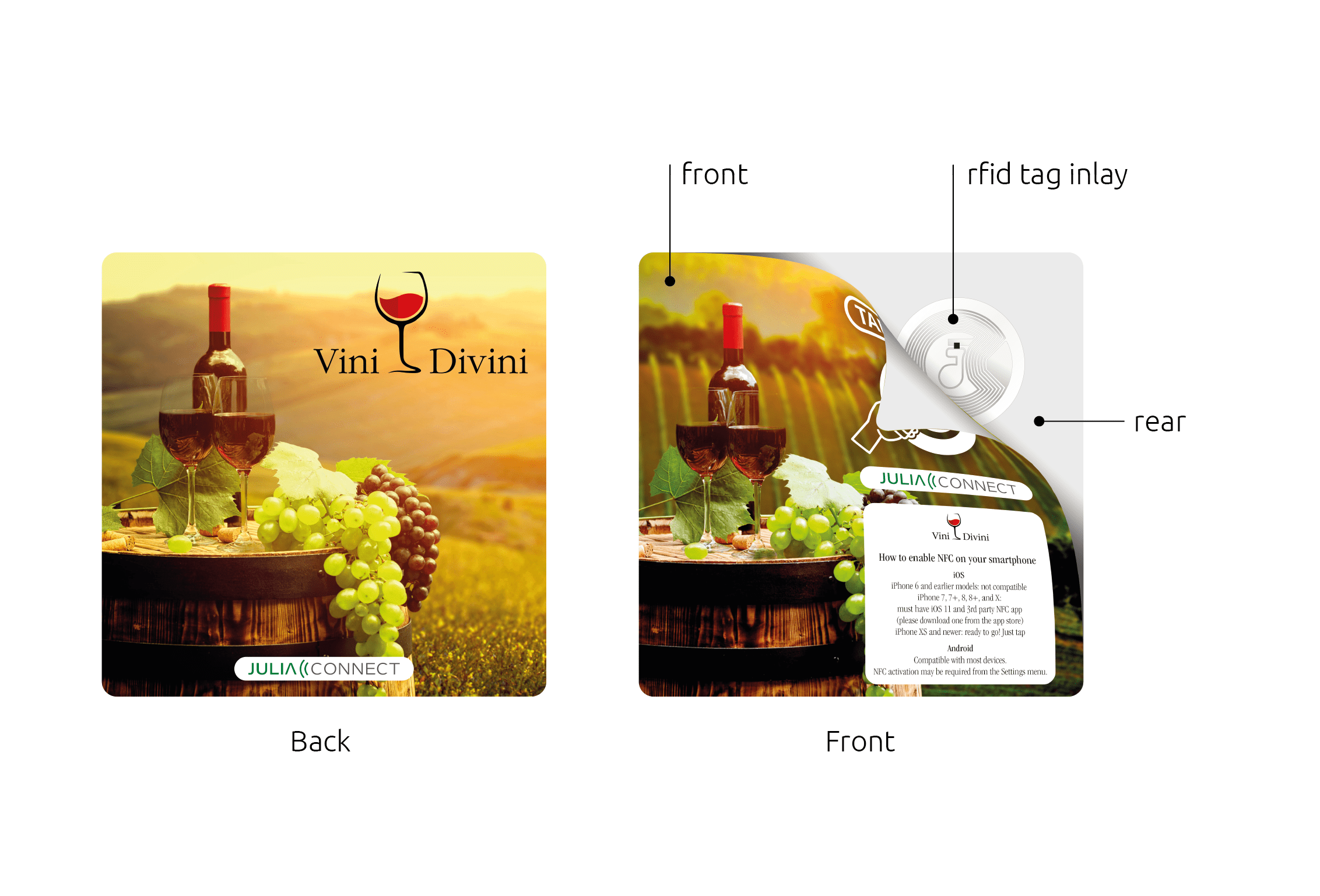 B.   Sticky label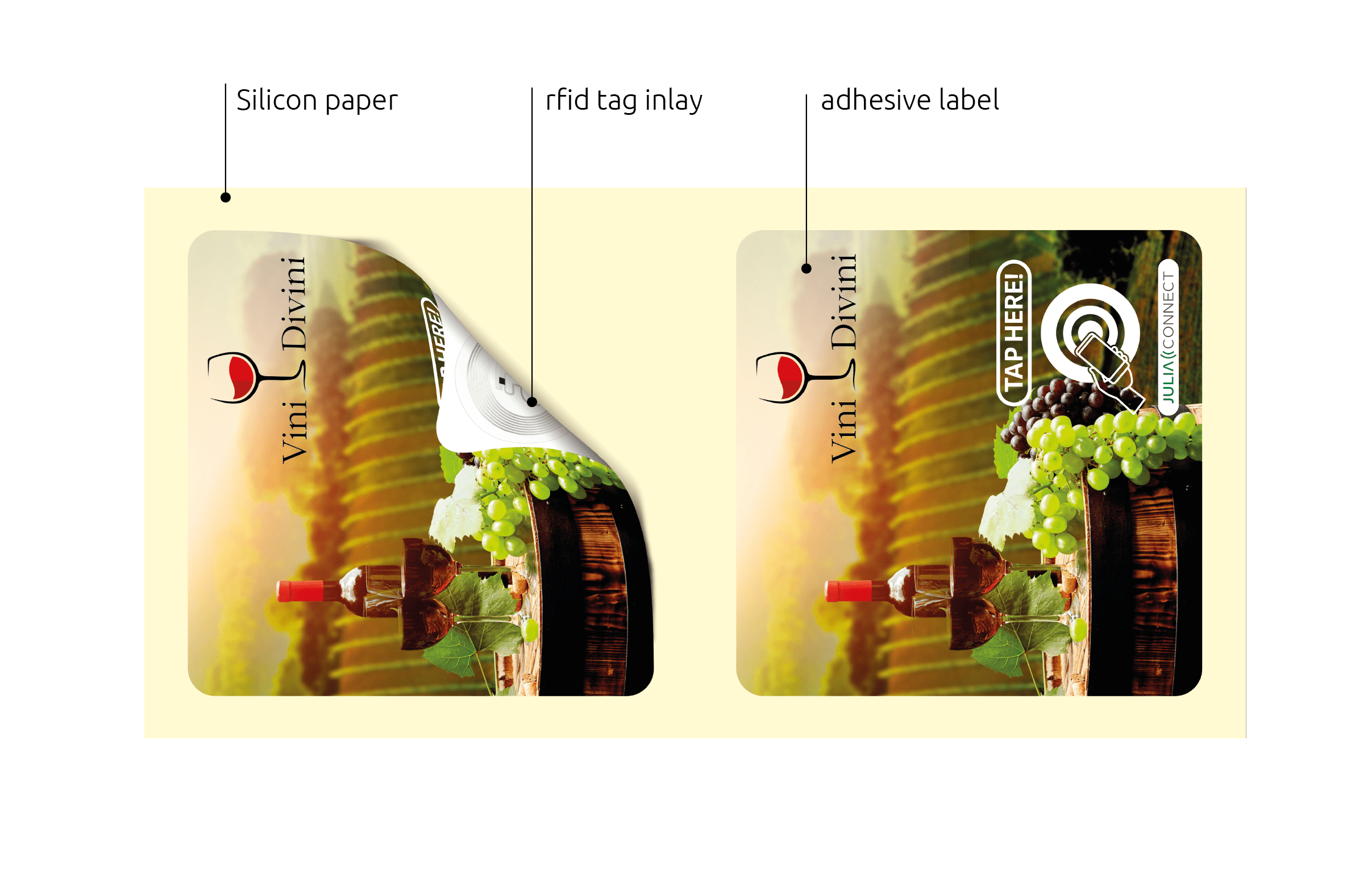 C.   Media Avatar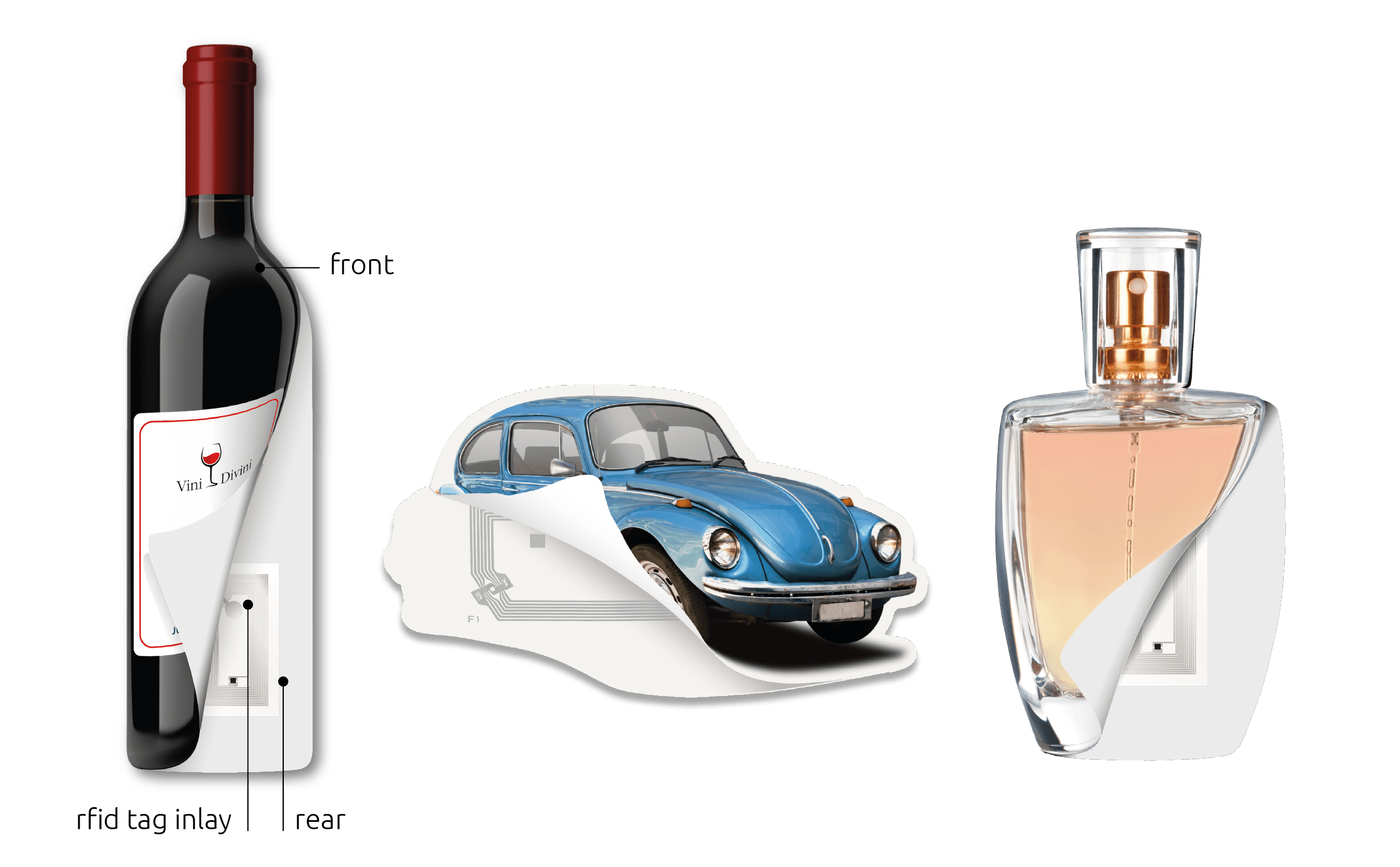 Attract Consumers with a Media Avatar uniquely designed to reflect the Form of your Product

Base Package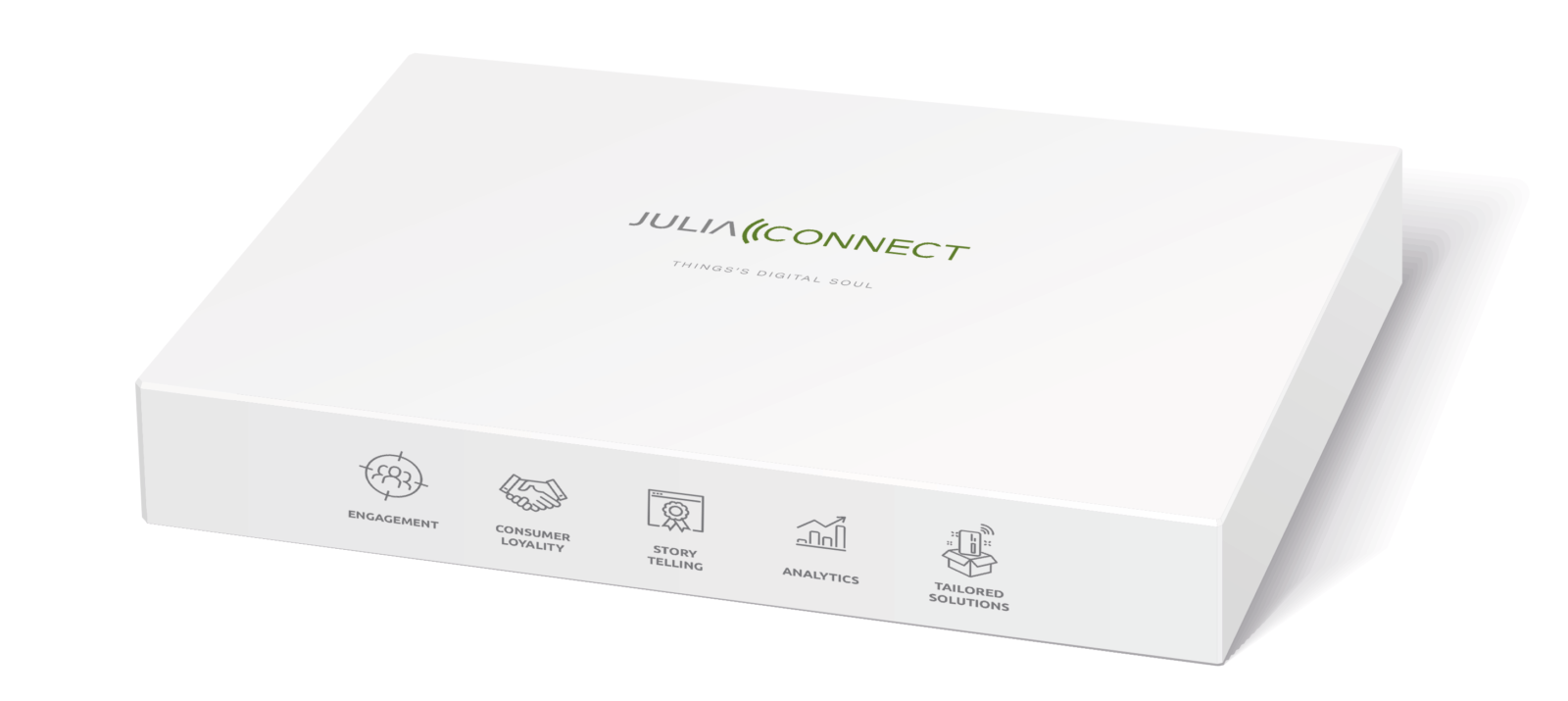 12-month platform use period
Unlimited access
Brand tailored platform, customized with your logo and color layout of choice
A statistical dashboard where you can view all interaction data with the platform, including a section with charts of aggregated data
Product management (label, cards or media avatar)

Unlimited marketing campaigns
The number of physical items you have ordered, already encoded and registered on the platform in your personal area
Unlimited videos

Maximum length of the sum of all videos is 300 seconds
Maximum size of a video 50 MB

The "GIF thumbnails Mode" application, if requested
Redirection to one web address of your choice

Dedicated 24/7 email support (helpdesk@agjulia.com)
How it works
Order the physical medium of your choice (see order form below)
You will receive an emailed confirmation order & payment instructions
Upload graphical layouts you would like to use
We tailor your platform, produce the physical mediums and sync their embedded coding to the database
You will receive your user password and access to the platform & physical media
Please fill out the electronic order form below. Within 24 hours you will receive a formal quote, including a link to the JULIA CONNECT platform. Please click the link and follow the given instructions. As soon as payment has been received, we will contact you to obtain the graphical files needed to personalize your platform. Your tailored JULIA CONNECT platform can be expected to be delivered within 4 weeks of the initial order date. 
Order Form
( * = Required Fields  )